Summer has arrived. At least in Germany. It is hot. Too hot. And I would kill for an a/c. If I could afford to pay for the power those things guzzle that is. And society tries to tell us that summer is great. That sun is great. That heat is great. While I'm sitting here, melting. And worrying about my mum. While I keep melting.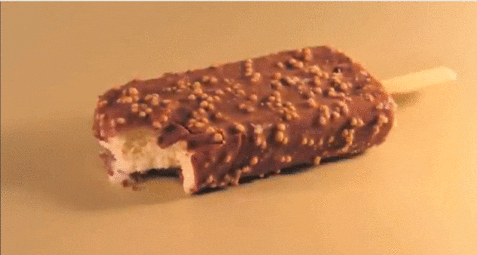 Are you like me? Hiding during summer as best you can? In your basement? Maybe you are a lucky American, where even baby cribs seem to have their own a/c. However, if you think playing games is much more fun than sweating, getting sun burned, or step into a sea urchin, than it's the right time to check Steam for sweet deals.
That's right. The bis Summer Sale has started. And here are my picks, as usual.
Bioshock: The Collection
No. I will never get tired of telling you to get these games, until every single one of you played it. Period. Only excuse is a severe case of motion sickness.
Anyways, the entire collection is 75% off, for 14,99 €. That includes ALL games and ALL DLCs.
The Longest Journey Bundle
The Longest Journey and it's sequels Dreamfall: The Longest Journey and Dreamfall Chapters is another game series I'm not tired to mention.
The three games are between 50% and 70% off, for a total of 21,87 €. It is an amazing ride, telling a wonderful story. Don't miss it.
The Elder Scrolls
Yep, the TES games are off, too. Skyrim Special Edition -50% for 19,99 €, Oblivion GotY incl. all DLCs -50% for 9.99 €, and Morrowind GotY also -50% for 7,49 €. †
Get Even
How reliable are your memories? If you want to find out you have to go down the rabbit hole. And you may not like what you find there. Get Even is a bit underappreciated if you ask me. Yes, it has flaws, but it is still a nice game. And now it is on sale -75% for 7,49 €, and that is definitely worth it.
Prey
When I heard of Prey in 2017 I didn't know what to expect. Maybe that's why I was absolutely flashed by this game. Really need to do a replay. It's now -50% off for 14,99 € for the basic game or 19,99 € for the Deluxe Edition.
The Cat Lady
The Cat Lady is a weird point and click adventure, that tackles on mental illness in a very mature way. Down -50% for 4,09 € right now.
Contrast
Contrast is a lovely short game who's main game mechanic is switching between a 3D and a 2D world, and it does that pretty clever, while telling a lovely story. -70% for 2,99€.
Firewatch
Firewatch is game set in the beautiful Wyoming wildneress about escapism. Right now down -75% for 4,99 €.
Oxenfree
Five teenagers going to party on a lovely beach on a former military island. What could possibly go wrong, right? Oxenfree is an an eerie, appealing adventure with lots of heart and snarky dialogues. -75% off for 5€ right now.
Vampyr
Vampyr is an atmospheric game by game developer Dontnod about Dr. Jonathan Reid, who wakes up newly turned in a mass grave in a plague ridden London in the year 1918. Off -60% for 19,99 €. I wrote in my post that I'm not sure if this game if worth its full price. But I can say with certainty that it is worth this one.
What remains of Edith Finch
The story about Edith Finch is mysterious and eerie, without being scary. And it is a pretty good example that games are (or at least can be) art. Down -55% for 8,99 €.
The Vanishing of Ethan Carter
If it comes to visuals, The Vanishing of Ethan Carter is one of the most beautiful games I've ever played. And it has even a wonderful story. On sale -80% for 3,79€.
There are so many great games out there these days, that this list would be endless if I didn't draw the line somewhere. If you think there is a game that should definitely be on that list, share it in the comments.
We'll read each other soon. :*
Always know what I think of a game before you buy it? Follow my curator page on Steam.
Always know what I think of a game before you buy it? Follow Dreadful Sanity plays on Steam.